Early 20th century Actresses with a focus on their great war activities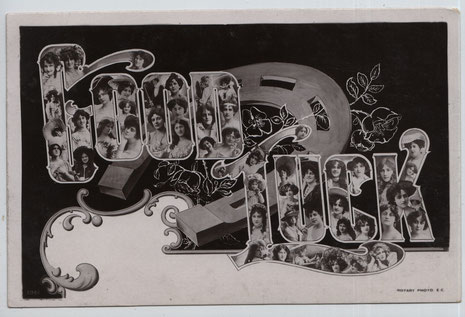 ---

Lily Brayton 1876-1953
In 1914 she appeared in the silent film adaptation of Kismet. Her husband, Arthur Asche, wrote the text for the hit musical comedy Chu Chin Chow which was staged in London in 1916. Brayton played the lead female, Zahrat-al-Kulub. It played until 1921, an unprecedented run of 2,238 performances of which Brayton played in nearly 2000.
---
Maie Ash 1888-1923 biography
Adrienne Augarde 1882-1913 biography
Sybil Arundale 1879-1965 biography
Films: Tom Jones (1917), God and the Man (1918)
Jean Aylwin 1885-1964 biography
In 1915 she starred in the Scottish themed show, All Scotch - described as a tartan review. She performed in a number of benefit concerts during the war.
Jessie Bateman 1877-1940 biography
Billie Burke 1884-1970 biography
Films: Peggy (1916), Gloria's Romance (1916), Arms and the Girl (1917), The Mysterious Miss Terry (1918), Let's Get a Divorce (1918).
Esme Beringer 1875-1972 biography
Fims: All the World's a Stage (1917)
Lilian Braithwaite 1873-1948 biography
Films: The World's Desire (1915), Justice (1917), Dombey and Son (1917), The Gay Lord Quex (1917), Because (1918)
Mrs Patrick Campbell 1865-1940 biography
Plays: In 1914 she played Eliza Doolittle in the original West End production of Pygmalion, a part expressly written for her by G B Shaw.
Irene Castle 1893-1969 biography
Louie Collier
Camille Clifford 1885-1971 biography.
Her first husband, Captain the Hon. Henry Lyndhurst Bruse, was killed at Ypres in December 1914 serving with the Royal Scots.
Marguerite Clark 1883-1940 biography
Films: She sign a contract in 1914 with the Famous Players-Lasky. In 1915 she starred as Gretchen in the Goose Girl, and The Seven Sisters, and then took the lead role in the influential film version of Snow White (1916), the inspiration for Walt Disney. In 1918 she acted in Uncle Tom's Cabin.
Show White 1916 recording; another recording
Gladys Cooper 1888-1971 biography
Films: several
Plays: The Admirable Crichton (1916), Trelawny of the Wells
Kate Cutler 1864-1955 biography
Plays: numerous
Edith Cole
Constance Collier 1878-1955 biography
Films: 4 in 1916 including uncredited appearance in D.W.Griffiths Intolerance.
Miriam Clements
Pauline Chase 1885-1962 biography
Films: The Real Thing at Last (1916) shown for the benefit of the YMCA and attended by members of the Royal family.
Phyllis Dare 1890-1975 biography
She began to develop a relationship with Paul Rubens who has written the music for recent production that Phyllis had been in, The Sunshine Girls and The Dairymaids. He continued to write for her: Miss Hook of Holland (1914 revival at the Prince of Wale's, and Tina (1915 at the Adelphi). He dedicated his most famous song, I Love the Moon, to her. Dare became engaged to Rubens but he died of TB in 1917 at the age of 41. Dare appeared in few productions over the following years, such as Hanky-Panky at the Empire Theatre in 1917.
Song from 1909 musical The Arcadians
The Girl with the Brogue from the Arcadians 1909
Zena Dare 1887-1975 biography
After a busy careers during the 1910s, Zena married Maurice Baliol Brett, second son of Viscount Esher and they married in 1911, when she was 23 and at the height of her career. Zena retired from the theatre to have a family. However, she then work for three years nursing injured soldiers at Mrs Vanderbilt's American Hospital in France.
Lilian Hall Davis 1898-1933 biography
Films: The Admirable Crichton (1918), The Romance of Old Bill (1918)
Dolores Del Rio 1905 - 1983 biography
Maudi Darrell 1882-1910 biography
Dorothy Drake
Lilly Elsie 1886-1962 biography
Lilly's biggest success came in creating the title role in the English language version of The Merry Widow which opened in 1907. She married in 1911  but suffered from frequent ill health and retired from the stage for several years, with the exception of charity benefit performances for the war effort. She acted in Malvourneen and in The Admirable Crichton in 1916, and in 1917 in the title role of Pamela.
You didn't ask me first recording
Winifred Emery 1861-1924 biography
numerous performances
Maxine Elliott 1868-1940 biography
Maxine was an American actress and business woman. During World War I she moved to Belgium and volunteered both her income and time to the cause of Belgian relief, for which she received the Order of the Crown (Belgium). She had planned to marry Tony Wilding, but he was killed on May 9th 1915 at the Battle Aubers Ridge. In 1917 she returned to the USA and signed with Goldwyn Pictures to make Fighting Odds and The Eternal Magdalene. There is film of her visiting Charlie Chaplin's studios in 1918.
Francis Earle 
Maud Fealy 1883-1971 biography
Beatrice Forbes-Robertson 1883-1967 biography
In a varied career, she was an actress from the age of 17 and a suffrage speaker in England before moving to New York in 1907. During WWI she was president of the British War Relief Association, raising funds in New York for military hospitals abroad. She also wrote several books including What Women Want: An Interpretation of the Feminist Movement, The Nest Builder (1916, novel), and Little Allies: A Story of Four Children (1918).
Dorothy Frostick 
Lillian Gish 1893-1993 biography
One of the most acclaimed actresses of the silent movie period, she starred in many of the most acclaimed films of the director D.W.Griffiths, including The Birth of a Nation (1915) and Intolerance (1916).
1915 Birth of a Nation excerpt
Kitty Gordon 1878-1974 biography
Films: As in a Looking Glass (1916), Her Maternal Right (1916), The Crucial Test (1916), Vera the Medium (1917), Forget-Me-Not (1917), Beloved Adventuress (1917), Her Hour (1917), National Red Cross Pageant (1917), The Divine Sacrifice (1918), The Wasp (1918), The Purple Lily (1918), Stolen Order (918), The Interloper (1918), Tinsel (1918-the only surviving film), Merely Players (1918).
Evie Greene 1875-1917 biography
Evie appeared in a revival of Florodora in 1915, and performed at least until the end of 1916 at the London Palladium.
Mabel Green 
Adelina Genee 1878-1970 biography
Adlina was a Danish/British ballet dancer. In 1916, she went on a sixteen-week tour of Australia. The Australian navy cheered wildly when she danced a hornpipe at a benefit show called "Navy Night." She gave her last major performance in April 1916 at the Coliseum in The Pretty Prentice.
Gladys Grenville
Isabel Jay 1879-1927 biography
Recording of My Heart's At Your Feet
Daisy Jerome 
Maud Jeffries 1869-1946 biography
Hadie Wright 
Mabel Hirst 
Beatty Kingston 
Vera Edwardine
Hilda Coral 
Daisy Le Hay 
Miriam Lewes 
Blanche Love
Mabel Love 1874-1953 biography
Madge Lessing 1866-1932 biography
Mona Limerick 
Hilda Bruce-Potter
Mrs Lind 1861-1923 biography
Ethel Matthews 
Edna May 1878-1948 biography
After her marriage in 1907 she made brief returns to the stage: Masque of Peace and War in London (1915). She starred in the 1916 film Salvation Joan, donating the proceeds to charity.
Jane May 
Olive May
Maggie May
Delia Mason 
Gertie Millar 1879-1952 biography
Gertie appeared in two Monckton revues, Bric a Brac (1915) and Airs and Graces (1917), two musical comedies Hoop La! (1916) and Flora (1918) before finally leaving the stage in 1918.
1915 Chalk Farm to Camberwell Green from Bric a Brac
1915 I'm Simply Crazy from Bric a Brac
Olive Morrell 
Julia Neilson 1868-1957 biography
Julia starred in Mistress Wilful by Ernest Hendrie (1915).
Mae Murray 1885-1965 biography
By 1915 Me was a headline star with the Ziegfeld Follies. She made her debut in films in To Have and to Hold (1916), becoming one of Universal's major stars.
Mary Pickford 1892-1979 biography
One of the greatest and most influential of the early movie stars, Mary was already a household name by the beginning of WWI. Hearts Adrift (1914) was so popular that Mary was able to negotiate a significant pay rise. The release soon afterwards of Tess of the Storm Country made her one of the most universally recognised film actresses. Earning $10,000  a week, she made Poor Little Rich Girl (1917), Rebecca of Sunnybrook Farm (1917). In 1919, together with D.W.Griffiths, Charlie Chaplin and Douglas Fairbanks, she formed United Artists.
Poor Little Rich Girl 1917 recording
Annie Purcell 
Mrs Cora Urquhart Brown Potter 1857-1936 biography
Gabrielle Ray 1883-1973 biography
After her divorce in 1914 she made her last appearances in the London West End in 1915 in the musical Betty and in 1916, the revue Flying Colours.
Ida Rene 
Ada Reeve 1874-1966 biography
A successful pantomine and musical star, she toured extensively during WWI in Australia and South Africa.
1932 I never forget I'm a lady
Gaynor Rowlands 1883-1906 biography
Irene Rooke 1878-1958 biography
An English theatre and film actress, she appeared in the film  version of Lady Windermere's Fan (1916).
Lelia Roze 
Marie Studholme 1872-1930 biography
One of the most well-known actresses of her day, she retired from performances in 1915.
Blanche Stocker biography
Nina Sevening 1885-1958 biography
An English stage actress, she appeared in The Clever Ones (1914), Caroline (1916) and Trelawny of the Wells in 1917. She retired from the stage that same year.
Winifred Siddons 
Ellaline Terriss 1871-1971 biography
Ellaline and her husband Seymour Hicks toured France after the outbreak of WWI to give concerts to British troops. She also appeared in films: The Flame of Passion (1915), A Woman of the World (1916) and Masks and Faces (1918).
Ellen Terry 1847-1928 biography
The foremost Shakespearean actress of her time, from 1914-15 she toured Australasia, the USA and Britain, reciting and lecturing on Shakespeare's heroines. In 1916 she acted in Barrie's The Admirable Crichton (1916) and performed in many war benefit concerts. In 1916 she also appeared in her first film, Her Greatest Performance. In 1918 she made Victory and Peace.
1911 Mercy speech from Merchant of Venice and 1923 silent film
Hilda Trevelyan 1877-1959 biography
Ruth Vincent 1877-1955 biography
A leading performer of Gilbert and Sullivan
Mrs Lewis Waller 
Dorothy Ward 1890-1987 biography
Caroline Segond Weber 1867-1945 biography
A French actress, she played in L'Eternelle Presence (1917) and Lucrece Borgia (1918)
Daisy Revett biography
Mabel Lait biography
Clara Kimball Young 1890-1960 biography
She was an American film actress whose first films were with Vitagraph. Her career was launched by the 1914 release of My Official Wife. By 1915 she was a leading figure in the film industry. She had a much publicised affair with Lewis J. Selznick, the film mogul. He set her up in her own film company but this arrangement soured. She tried to establish a new film making business Harry Garson but her career began to slide.