William Hilton and Ellen Smith
Willam b 1761 d 1804 was a smallware manufacturer living at 24 Oldham St Manchester. He married Ellen (Ellin) Smith in 1791.
They had five children:
James: b 1792 d 1871 marr Lucy Edwards 19th December 1817 at St Mary, Newington, Surrey. He was a warehouseman (1825) then brewer (1838-41). In 1845 he sold a plot of land in manchester near Hilton Street. In 1846 he subscribed £1 to the Cobden National Tribute Fund. He was left £15,000 by his cousin Francis Hilton and created a set of family arms. He left an estate of £6,000 to John Connop Torkington, a will that was contested by his family. He had eleven children.
Charles Henry: b 1794 d 1796
William: b 1797 Manchester d 1854 marr Elizabeth 'Betsey' Adderly 1825 Wigan. In 1841 he was a publican and moved to Ollerton Lodge between 1841and 1851. In 1851 he is describe as a fundholder. He was also left £15,000 in the will of his cousin Francis. He had five children.
John: b 1799
Sarah Eliza: b 1801 d 1816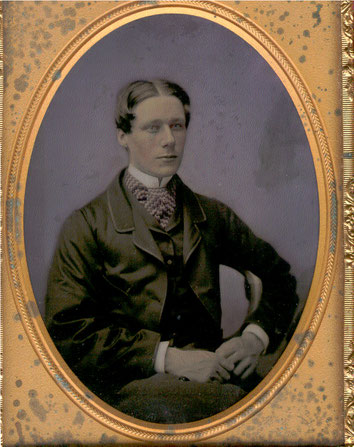 21/4/1804
I William Hilton of Manchester in the County of Lancaster Manufacturer do make and publish this my Last Will and Testament in manner following that is to say First I do hereby order and direct that all my just Debts funeral expenses and the Charges of the Probate and all other expenses attending the Execution of this my Will be paid and discharged out of my real or personal estate and I do hereby give devise and bequeath all and every my real and personal property and Estate of what nature or kind soever and wheresoever unto and equally to be divided amongst my wife and all and every the child and children which I shall or may have or leave at the time of my decease or in due time afterwards to be born alive their several and respective Heirs Executors and Administrators for ever To hold as tenants in Common and not as joint tenants under and subject nevertheless to such Mortgage Charges and other Incumbrances as not legally affect the same and with which the same now stand charged and chargeable And I nominate constitute and appoint my said wife sole executrix of this my Last Will and Testament In witness I the said William Hilton have to this my last Will and Testament set my hand sand seal the twenty first day of April in the Year of our Lord one thousand eight hundred and four. W Hilton
13th May 1805
The Thirteenth Day of May 1805.
The sole Executrix within named being Ellen the Wife of William Hilton the Testator named in this Will was sworn in common form before me under forty pounds John Griffith