Henry Richard Brodie Lilley's family
Henry "Harry" was born 8th Aug 1863 in Newington and christened 13th May 1882 St Luke's West Norwood. He died 16th October 1944 in Cheltenham and left an estate of £13,392.

He married Flora Ann Tolhurst 16th August 1890 at Christ Church, Gypsy Hill. She had been born in Melbourne, Australia in 1864 and may have been a professional opera singer.

They had four children:
Douglas Walter 'Tom' 1898 - 1970
Grace Winifred 1904 - 1973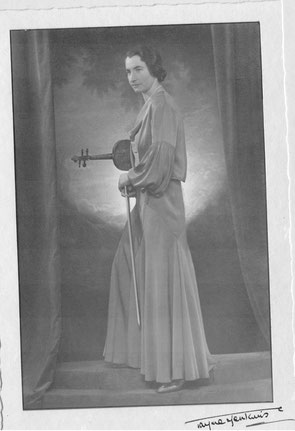 Grace Lilley born 2n January 1904 studied violin at Royal College of Music and studied for her ARCM from 1922 - 1926; she also had lesson in 1928 and from 1931-2. Her teachers included Maurice Sons (violin) and Kathleen Long (piano) 1922-8 and Achille Rivarde (violin) 1931-32. After recoving from a period of unexpected blindness she studied mediciane at the Royal Free where she was diagnosed with multiple sclerosis in her finally year. Many in the family were led to believe that she had caught polio. She was nursed by her sister for the rest of her life.

---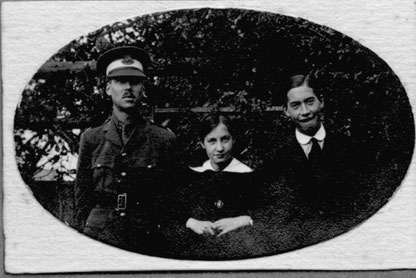 John Henry Lilley (on left)
Helen Flora Lilley (centre)
Douglas Walter Lilley (right) born 24 August 1989 Melbourne, died 24th May 1970 Townsville. He was gassed in WWI (according to his widow) and while in England in 1918 he caught influenza and double pneumonia so moved to Australia for a warmer climate. He became a sugar cane farmer and married Edna Lavinia Macmillan on 29th August 1931 in Queensland. They had no children.
Edna's family had already been in Australia for two generation and her grandfather has surveyed large areas of northern Queensland for the first time.