Helen flora lilley
Helen Flora Lilley born 17th August 1896 Melbourne, Australia; died 9th October1986 Tunbridge Wells.
She was the daughter of Henry Richard Brodie Lilley and Flora Ann Tolhurst.
She worked as nurse at VAD West Hall, Tunbridge Wells.
She had been engaged before the war but her fiancee married a French girl in France.
She spent much of her life as carer for her sister.
Researcher Hazel Basford adds:
Miss H F Lilley is listed as a member of Kent/94 Tunbridge Wells VAD detachment in the report published in 1920 about the work of Kent VAD. She is not listed in 'Kents Care for the Wounded' (1915) which has similar lists. This detachment worked at West Hall in Tunbridge Wells initially, when it was opened to receive Belgian patients in October 1914. Other buildings were later used - Miss Ferguson's "Sanatorium" and Miss Crothers's house. West Hall was sold by the owners and the hospital moved to Bredbury, lent by a Mr Duncannon. A hut and marquee were added so that the total number of patients was 110. The hospital was well equipped with an electric battery and radiant heat apparatus to aid the massage therapy - and also "an electric bullet finder" - I have no idea how that worked!!
---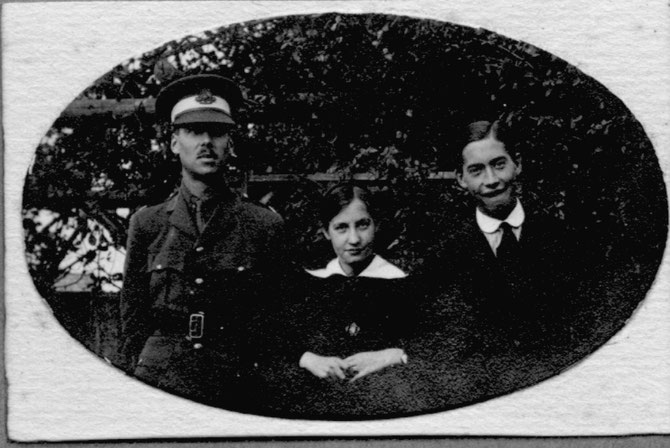 Helen Flora Lilley with her brothers.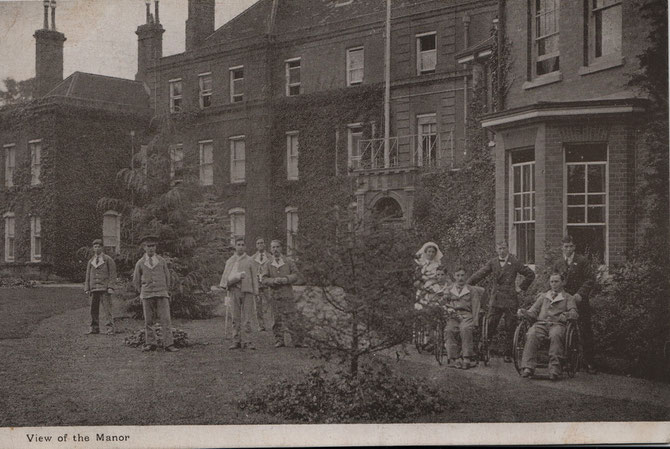 Possibly a photo of West Hall.

---
---
These are the pages of Helen's album while a VAD nurse at West Hall, Tunbridge Wells.

---