Frank Burgoyne
Frank Burgoyne born 1896 in Homerton, Hackney and died 12th Mar 1917. He was the son of Lionel John Burgoyne and Elizabeth Frances Norkett.

He enlisted at the Finsbury Barracks 7th July 1915. He served with Royal Field Artillery, X Bty 41st Trench Mortar Bty.
he was absent from Church Parade and then absent from 6.30 pm 26/7/1915 to 6.30 am 27/7/1915 for which he forfeited 3 days pay. He deserted at East Ham 5/8/1915 and was struck off strength.

He is buried aa 6 Dickbusch New Military Cemetary, leper West Vlanderen Gunner RFA L/44928.

---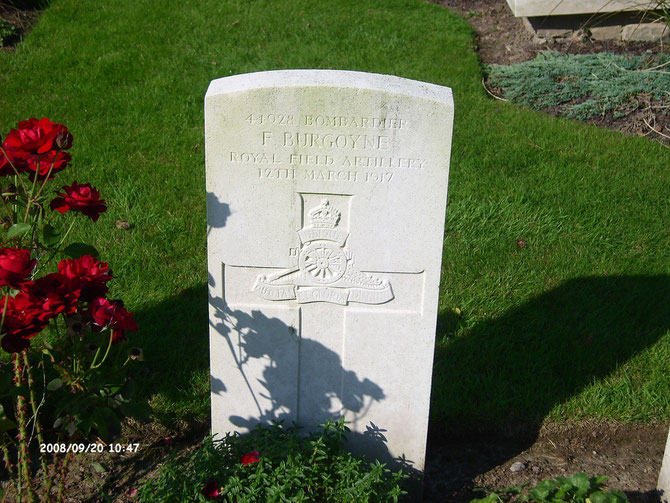 ---
This may be Frank Burgoyne since the cap badge appears to be that of the Royal Field Artillery.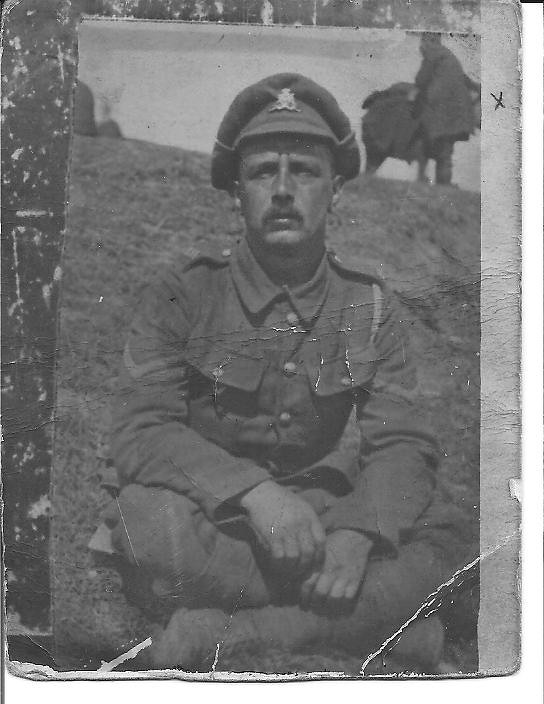 Frank Burgoyne's informal will